For more information and business hours, please click here
Vårdapoteket – Close to care. close to you.
Vårdapoteket operates in an innovative way to conduct pharmacy operations optimized for the needs of products and services needed in care-related situations. The business consists of pharmacies located at the university-, provincial-, and district hospitals in southern and central Sweden.

Customer contact: +46 (0)771- 405 405
For info and business hours, click here
Apotek Hjärtat is Swedens largest independent pharmacy chain with more than 270 pharmacies and over 2,000 employees. Together with our employees and our customers, we are developing the future of pharmacy.
Our aim is to provide every customer better health and well-being through more personal and enhanced service and through a broader range of products.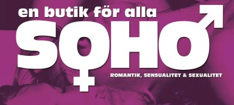 Phone: +46 (0)8 – 55 01 25 22