Astrid small vibrating dildo
Belladot Astrid is a vibrating small dildo with a range of powerful and intense vibration modes. An easy press of the button controls both intensity and speed, taking you to new heights at any time. The dildo has an undulating shape for extra stimulation in use.
The compact size allows you to bring it everywhere, including the shower, because it is waterproof. Neat and flexible in soft silicone for a silky surface.
• Seven vibration modes
• Ø: 30 mm
• L: 125 mm
Comes with a cloth storage pouch. Two AAA batteries, not included. One-year warranty.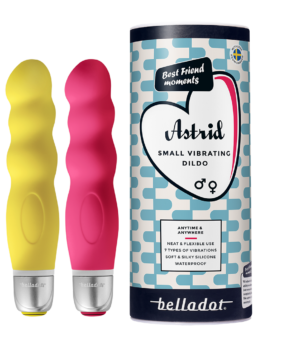 Comment
We welcome your opinions. You can also ask a question. Nothing is published, you are completely anonymous.