Spicy Lavender – massage oil
A massage oil specially developed for sensual best friend moments. With a mild, spicy scent of lavender. A little goes a long way. This non-sticky oil leaves the skin feeling soft and smooth. Massage oils are not to be used with condoms or vibrators.
• Aluminium bottle with practical pump
• 50 ml and 100 ml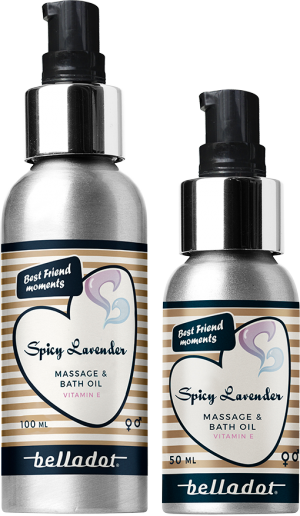 Comment
We welcome your opinions. You can also ask a question. Nothing is published, you are completely anonymous.