Strawberry – water-based lubricant
Water-based lubricant specially developed for intimate best friend moments. Has the aroma and taste of strawberries. Just a few drops produce a wonderful glide. Non-sticky and easy to wash off. Gentle on sensitive genital skin. Condom-safe.
• Aluminium bottle with practical pump
• 50 ml and 100 ml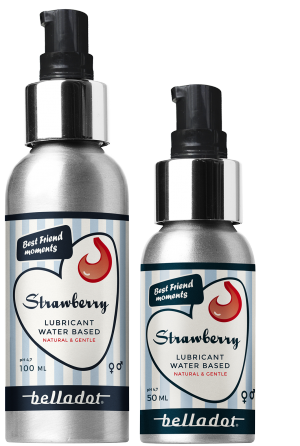 Comment
We welcome your opinions. You can also ask a question. Nothing is published, you are completely anonymous.